© Copyright Red Lodge Helicopters 2012
Vario Cobra
As well as the Seaking we are currently working on re-vamping a Vario Cobra
.
It's fitted with a Zenoah 23cc petrol engine and had a rather strange camo paint scheme, The owner has asked us to scale it up a bit, with
full cockpit detail, add the weapons kit a general tidy up and of course a nice new coat of paint.
Here's the chosen colour scheme.
Here's the model after removing the old paint and
giving it a coat of primer.
Here is a 3D drawing of what will be the instrument
panel.
These are currently in production and should be with us
very soon.
The panels arrived the day after I updated this web page and here are the photo's of them just after they were unpacked.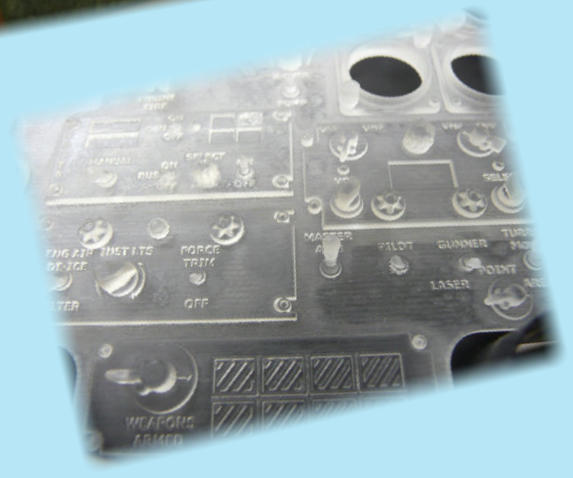 Fuselage with the first two colours applied.
The beginings of the cockpit.
The following photo's show the stages of applying the logo's with paint masks'
Paint mask applied and a couple of light coats of paint.
Mask carefully removed.............
leaving the registration number.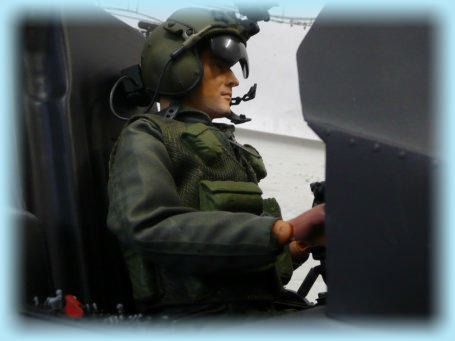 Here's the pilot that the customer has asked for
and the gunner getting to grips with the
sighting system
Mechanics now refitted, with the new
flybarless head and Bavarian Demon
stabilisation system.
This is how the model came to us, very little
scale detail, no weapons systems and in a very
odd looking colour scheme.